Events
Caithness has a diverse choice of events to attend throughout the year. These include:
Halkirk Highland Games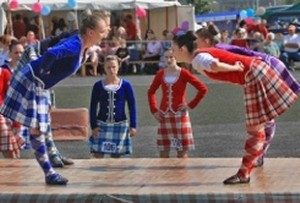 The Halkirk Highland Games are normally held on the last Saturday in July and officially starts at 12 noon with the traditional march of the pipe band and organising committee, from the village centre to the Games field at the Recreation Park. Dancers, Pipers and athletes compete in a carnival atmosphere.
Scottish National Surfing Championships
The Scottish National Surfing Championships are held right here in Thurso. The Scottish Surfing Federation is also based in Thurso. Their website has lots of information regarding upcoming events and is well worth a look for any surfing enthusiasts (http://thessf.com/events/).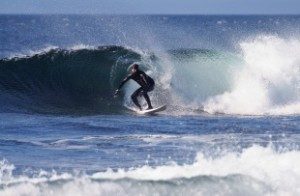 One of the best places in the UK for surfing, Thurso has regularly hosted Coldwater Classic Surfing and Kayak competitions. Entertainment and events around the town make for a festive atmosphere.
This list is by no means exhaustive and it is always worth checking what's on in Caithness for more events and activities.
Activities
Distillery Tours
Old Pulteney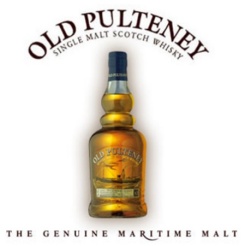 We are very lucky in having such a great local whisky in "Old Pulteney".
The tour of the distillery in Wick explains the story of this classic Scotch whisky and you can sample the product too. Take a little home with a miniature bottle.
We have written a Wick walk "quiz" that takes you on an amble through the best parts of Wick, it takes you past the distillery.
Wolfburn Distillery Tour
Thurso now also has its own distillery, Wolfburn pride themselves on their whisky always being naturally coloured and never chill filtered. Tours are offered here through the week.
Dunnet Bay Distillers Tour
For those who prefer gin or vodka Dunnet Bay Distillery is an excellent experience. The tour give an engaging insight into the creative process of developing their award winning Rock Rose gin as well as the production. The tour also has a tasting to show the impact of adding different garnishes to each spirit.
Highland Gatherings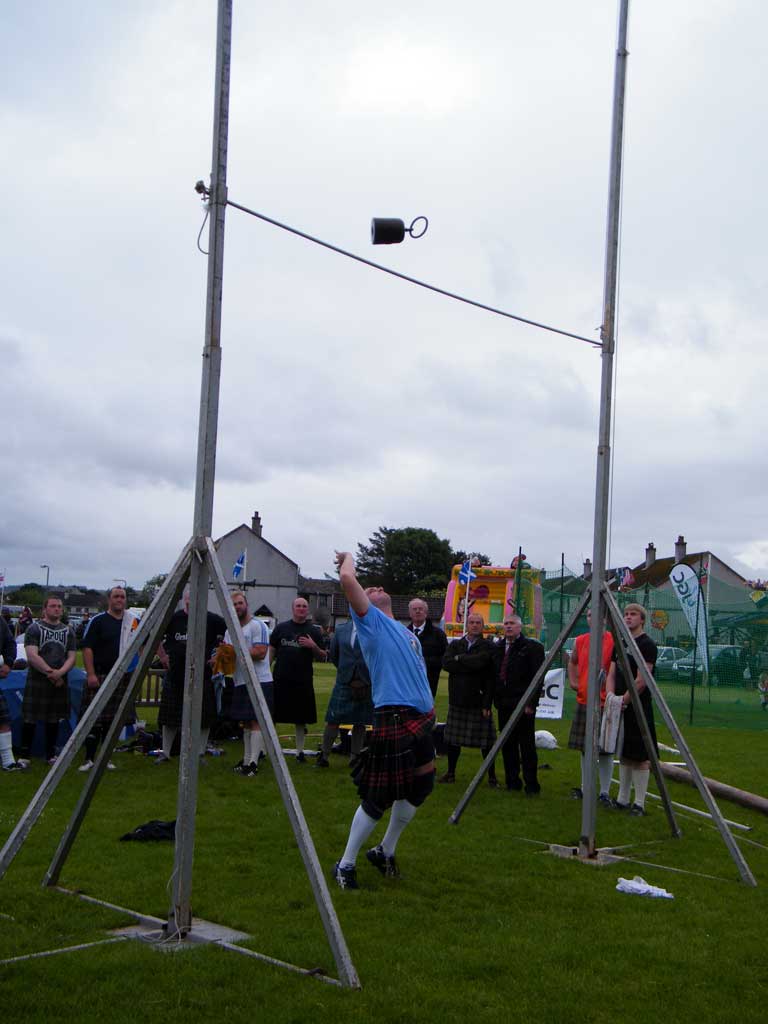 Although the Halkirk Games are the most well known there are other smaller gatherings around the county on other dates and they all give excellent family entertainment.
For a more complete guide to all the highland gatherings in Scotland click here
Golf
We have lots of golf courses. Perhaps the most famous is the links at Reay.
Archaeology
Caithness has some fascinating archaeological sites, many involve a bit of walking to reach but are well worth the effort. The Caithness Broch Project have an excellent website with information regarding these sites. Our top picks would be the Yarrows archaeological trail and the Camster Cairns.
Castletown
The small village of castletown hosts an excellent heritage centre. It is next to the "Flagstone Trail" – a short walk explaining a bit about the history of this Caithness Industry. They are also the meeting place of a local astronomy group and the car park is a good dark sky area.
Fishing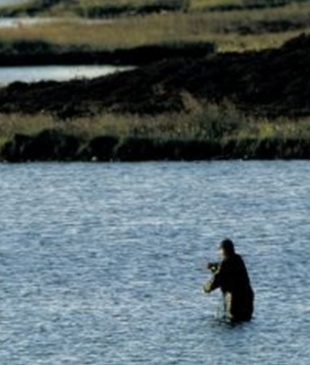 There is good coastal, sea, loch and river fishing available. Some information is available here.
Find a Fossil
There are numerous old quarries dotted around Caithness. Some are very good for finding fossils. The quarry at Achanarras has an information centre which gives help with what to look for.
Beachcombing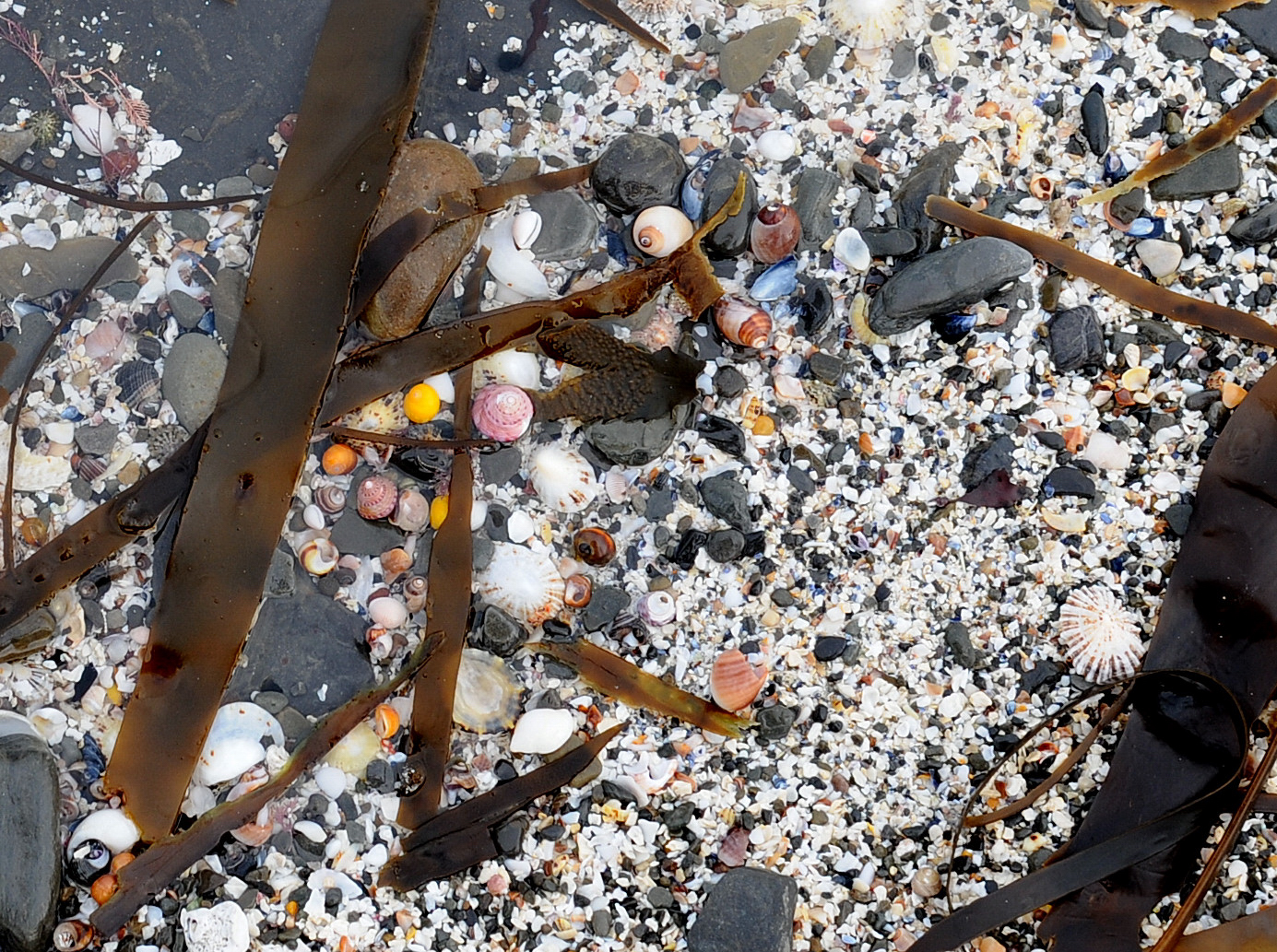 We have lots of lovely golden sandy beaches but there are also lots of places with tidal, flat, rocky areas with shell beaches where you can look for little sea creatures in the rock pools. I am particularly fond of the area around Brims Ness where you can pick up the tiny "Groatie Buckie".
Petting Farm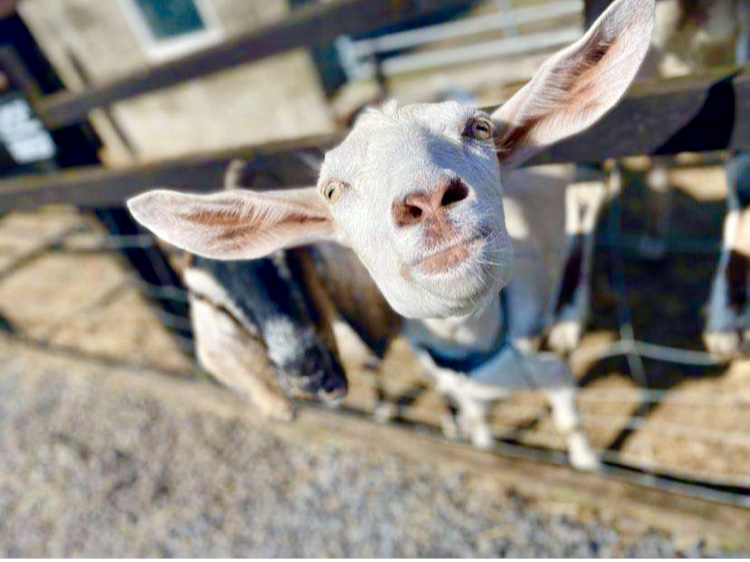 Puffin Croft near John O'Groats (on the way to Duncansby stacks) has the friendliest animals that are eager to interact with visitors. There is also a farm shop where you can buy food for the animals and cakes pies, candles and soap and much more mostly produced by owner Cara Young and other local businesses. Well worth a visit. Open all year 10am-5pm (2pm in winter).
Pipe Bands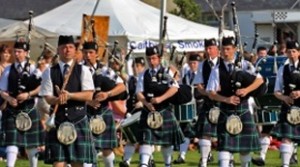 During the summer the Thurso Pipe Band plays in the town centre every Saturday night. They march through town and stop outside St Peters and St Andrews Church on the main square. They often have some Highland Dancers with them.
The Wick Pipe Band do the same in Wick town centre. During July and August there are regular "Variety" shows with lots of local musicians/dancers on Wednesday evenings in the Pipe Band Hall in Wick. These are great fun with a welcoming atmosphere.
Boat Trips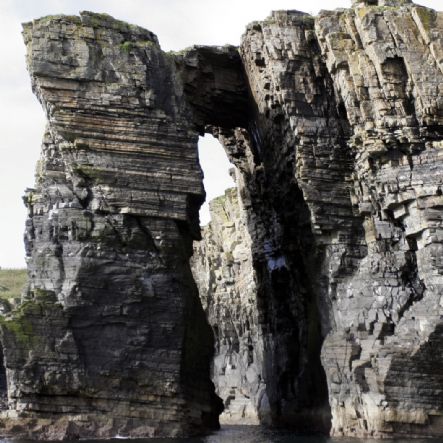 See the coastline from the other side. Everything is a little more impressive when you are looking up. Castles, harbours, sea caves, stacks, cliffs with sea birds swirling around and a good chance of seeing seals, porpoises and whales.
There is a good tour boat operating from Wick and information and sailing times can be found at Caithness Sea Coast along with some great photos from previous trips.
Music and Drama
Thurso Players are a drama club based at The Mill Theatre in Thurso. The club produces several shows a year covering a range of styles including drama, musicals, revue, pantomime and comedies. The club has thriving adult, youth and junior sections. In addition to a busy amateur programme, the club has professional touring companies visiting The Mill Theatre throughout the year. For up to date programme details see their Facebook page.
The Lyth Arts Centre presents a year-round programme of Live Performances. Most of the programme is devoted to presenting the work of professional British and international artists and performers and the centre also acts as a stepping-off point for local artistic activity. The main aim is to promote work of the highest standard. This includes drama, dance, jazz, folk, world, and new music. Small-scale touring companies – often innovative and experimental.
Several of the local pubs also frequently have musicians playing.
Surfing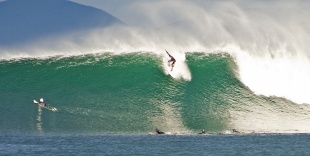 The coastline around Thurso is ideal for surfing all year round. Winter swells are particularly good for big wave surfing. Thurso Bay, Brims Ness and many other locations nearby have provided venues for cold wave surfing championships including the O'Neill.
Click for information about surfing conditions.
There is equipment hire and lessons available from North Coast Watersports