Caithness is pretty flat so walking is relatively easy and there are some great coastal and river walks.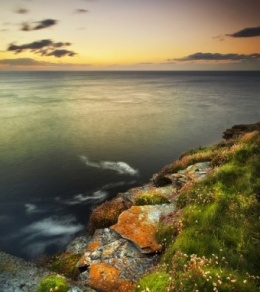 Highland Council Countryside Rangers run many events and guided walks which aim to help raise awareness and encourage appreciation of the scenery, wildlife and heritage of the Highlands. They charge a small fee but this is well worth it for the depth of knowledge that they give.
Events are held all year round, walks are sometimes species specific (eg bats) or aimed at younger visitors (eg find a fossil). Find out what events are on here.
If you would like to walk with some locals, the Caithness Waybaggers do a walk every Sunday morning. They walk mainly in Caithness but sometimes go further afield. Bring suitable walking equipment and a packed lunch and you will be assured of a welcome. You can find out their walking programme here.
Sometimes it is nice to walk without others. It is possible to drive on some of our roads and not see another car for miles and similarly you can walk without meeting anyone (it makes you more likely to talk if you do). This can be so peaceful you forget the bustle of the normal day. Here are some tips on where to go.
This website has a number of very good walks and also here.
We have a number of our own walking/cycling/driving guides in our information pack and you are welcome to have a copy. We also have 'quirky quiz walks' for both Thurso and Wick which are good for families.
Personal recommendations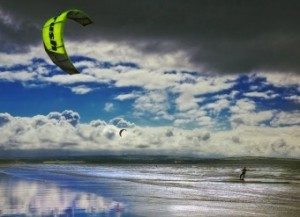 The seemingly endless sands of Dunnet Beach are often busy with surfers, kite-surfers, sand yachters, castle builders, stone skimmers, picnic-ers and birdwatchers. There are sinking sands over towards Castletown so watch out. The Ranger service has its information centre at the car park and just around the corner at Dwarwick there is Mary Ann's Cottage.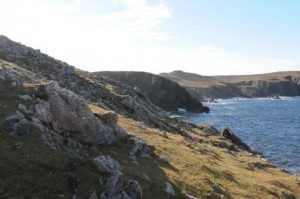 If the weather is fine all of these places are excellent.
Strathy Point (see the Primula Scotia
Melvich beach
Holburn Head (watch out for the blow holes and go to the quarry)
Sandside Bay
Forss river at Crosskirk
Scotland's Haven (a bit difficult to find)
If you can possibly get to Forsinard do the "Bog Walk" – it is wonderful. All that expanse of peatbog, the largest in Europe, is actually full of life. Try to avoid peak "midgie" season though or choose a breezy day.
If the weather is not so good the best walks are in the forests. Dunnet forest is particularly good as it is full of interesting and sometimes "quirky" objects.