Needless to say this is not a destination for intensive sunbathing. At 59° we lie on the same latitude as Churchill (Hudson Bay, Canada) or southern Alaska, although we get much better weather due to the influence of the gulf stream.
I have used Met Office data for John O'Groats (data from Wick Airport) and Land's End (from Camborne) to let you see how the two ends of the country compare.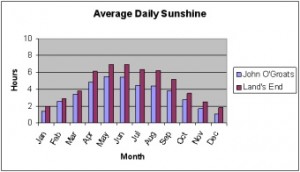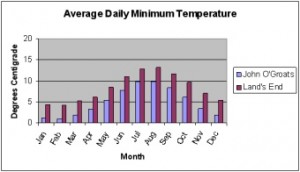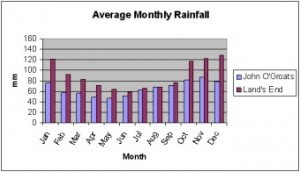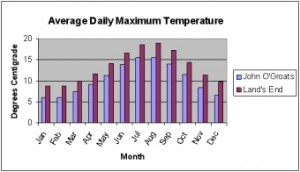 You may be surprised to see that we have less rain than Land's End. May has the least rainfall and most sunshine. April/May are excellent months to visit as the birds have settled in for the summer.
Although July and August are the most popular months for visitors they are not always the best for weather and it is always advisable to come prepared with some warmer clothing.
Generally speaking if you don't like the weather just wait a little while and you will get different weather.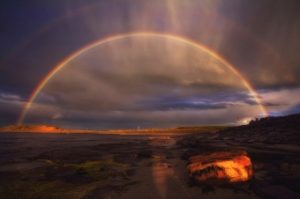 Best time of day – evenings tend to be calmer and we get brilliant evening skies.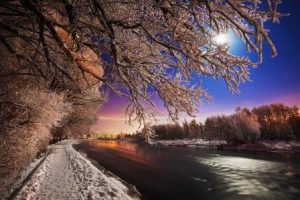 We rarely get snow but the roads to us can get blocked.
Best place to be during a storm – overlooking Wick harbour preferably in the café Wickers World. This video shows why. A long video but best bits are about a minute in.
Oh and I should say it can be windy.